Turbo Smart HP Multiple Surgery Smart Suction System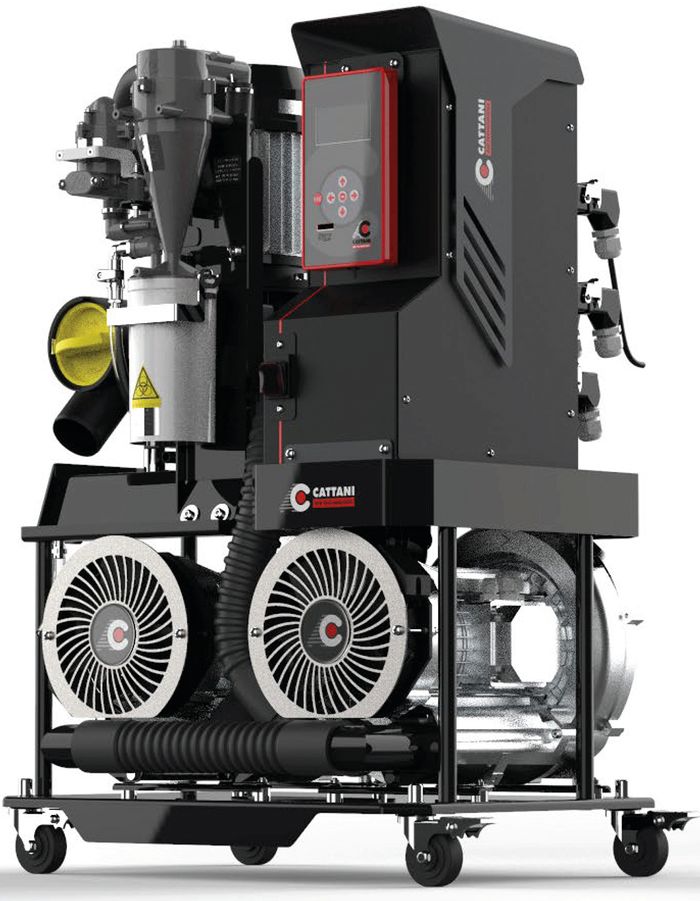 Turbo Smart HP is our BRAND NEW high power, variable speed suction system, ideal for conservation and surgical applications providing high airflow and producing 340mbar negative pressure, for up to 4 surgeries.
Features include:
- Programmable vacuum level which automatically alters
vacuum on demand and responds to any change in use
from the surgeries
- Built-in amalgam separator
- Cattani's multi-function digital display which
informs the user of the vacuum level,
temperature, servicing requirements,
amalgam separation, fault diagnosis
and programming.
Turbo Smart HP is the ideal direct replacement
for any wet-ring system.
This system can connect wirelessly enabling professionals
to check and adjust suction without leaving the surgery.
TUV certified 98.1% amalgam retention.
Turbo Smart HP is supplied with a 3 year warranty*.