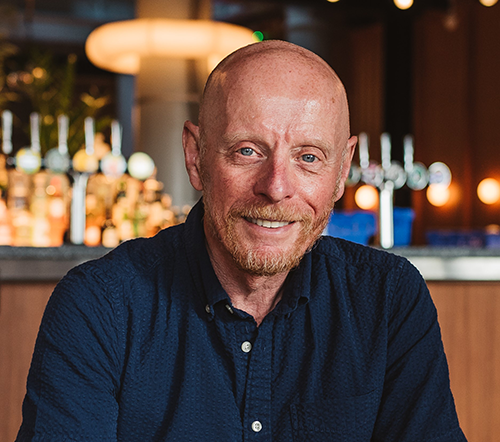 Chris Barrow
Dental Business Coach
,
The Extreme Business Academy
United Kingdom
Chris has been in full-time employment for 49 years. He has operated his own businesses for 32 years and has been a trainer, consultant, coach and mentor to the UK dental profession for 23 years.
Chris combines long experience and deep expertise with the originality and independence needed to resolve the thorniest problems.
Naturally direct, assertive and determined, he can reach conclusions quickly, as well as possessing the sharp reflexes and lightness of touch to innovate, change tack and push boundaries. As a speaker, he is dynamic, energetic and charismatic.
Chris spent the first 17 years of his working life in the corporate sector and followed this with 30+ years of business ownership. The different dynamics of both worlds have given him the valuable gift of knowing how to operate - and communicate - in both.
In 1987 Chris was active in the establishment of the Institute for Financial Planning, an organisation representing the first fee-based Financial Planners in the UK; Chris specialised in working with small businesses.
In 1993 Chris decided to make the transition to business coaching and became one of the first UK students at Coach University, from where he graduated as a certified coach. Recognising the opportunity in the dental profession, 1997 saw the creation of The Dental Business School (DBS) and the development of a 12-month business coaching programme for dental practice owners and their teams, delivered to over 1000 UK dental practices in the following 10 years.
The first decade of the 21st Century saw Chris in a variety of roles including Non-Executive Directorships as well as continuing his training, consultancy and coaching work for dental corporates, PCTs, dental retailers and, of course, independent practices.
Chris has co-authored Profitable Dental Practice (with Prof. Phil Newsome) and The E-Myth Dentist (with Michael Gerber) and is a prolific contributor to dental journals as well as author of his own e-books and blog since 2004.
In 2014 Chris experienced a brief but enjoyable summer of celebrity after appearing as one of the first castaways on the TV survival show "The Island with Bear Grylls", abandoned with 12 others on a Pacific desert island and left to fend for themselves for a month.
His own day to day work as Coach Barrow with The Extreme Business programmes is still focused on strategic coaching with the owners of dental practices and micro-corporates.