08 Nov 2023
The voice of dentists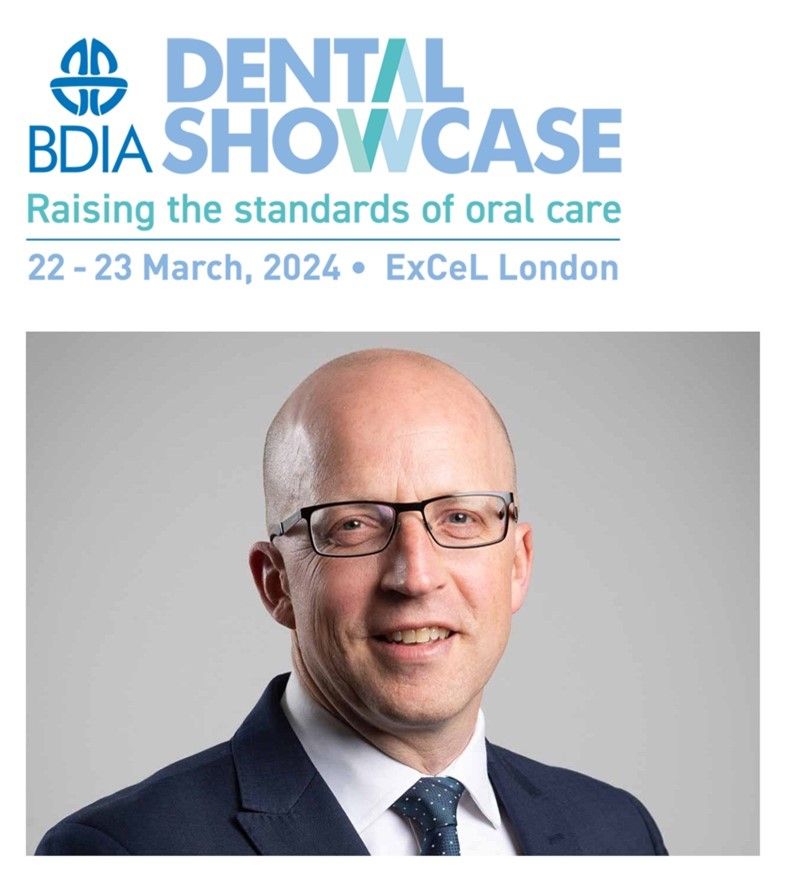 Martin Woodrow, Chief Executive of the British Dental Association (BDA), will be exploring some of the challenges of NHS dentistry in his session at the BDIA Dental Showcase in March 2024.
"The challenges faced within NHS dentistry make it a less attractive place to work for many professionals. A shift to private dentistry offers more freedom in how they approach the provision of care. It enables more time to deliver dentistry, with fewer constraints and less bureaucracy.
"There are risks of course; NHS dentistry offers greater security of income and additional benefits such as an NHS pension and parental leave. Given the limited resources we have to provide publicly-funded oral healthcare, many would make the argument that those resources ought to be focused towards people who need care the most.
"I've enjoyed attending BDIA Showcase to mix with representatives of the industry and with colleagues from across the profession. Come to my session if you want to hear the latest thinking on these and more topics from the voice of dentists."
Register today to secure your place!
BDIA Dental Showcase 2024
22nd-23rd March
ExCeL London