27 Oct 2023
The digital oral health assessment – time for a whole-team approach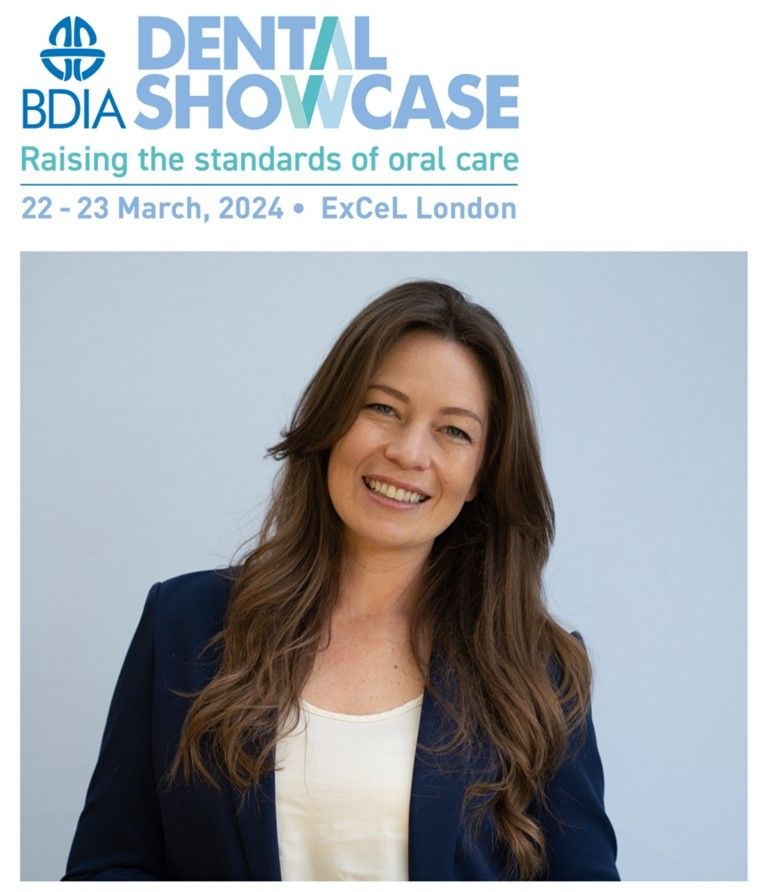 Cat Edney, known as The Modern Therapist, is a multi-award-winning dental therapist who is on a mission to help patients find the gentlest, simplest way to a healthy, happy smile. At BDIA Dental Showcase 2024, Cat will be talking about how fundamental digital oral health assessments are to her practice. Here, she discusses why she's such an advocate of bringing dental hygienists and therapists into the digital workflow, and the benefits to the team and patients.
Dental hygienists and therapists are becoming more recognised in the profession as being able to provide oral health assessments: check-ups and examinations. Because – historically ­– these were not possible, the benefits of doing them through direct access are now becoming clear. Dental therapists and dental hygienists want to provide examinations to the best of our ability but also in way that all members of the team can benefit from. Having digital tools to guide and help us, not just with these assessments but also with patient education and onward referral, can therefore be very helpful.
An aid to communication
Dental hygienists and therapists work collaboratively with the rest of the team. If we have performed an examination, it can be hard to communicate what we saw using traditional analogue methods that have traditionally involved simply ticking a box that means 'filling', but no one would know how big or small or wide the restoration required would be. With digital scanning, we can provide colleagues with an amazing 3D digital image of our patient when we're providing an onward referral to them. As such, our colleagues need not worry about a patient presenting whom they've never met before, as they will already have seen their patient's clinical presentation.
The challenges to investing in digital
There are, of course, challenges with bringing the digital element in to oral health assessments. Dental practice owners often see investing in a scanner as a big leap to make. They are happy to use alginate because it offers a low-cost option and so they don't always see the benefit in buying new equipment to be used by their dental therapist.
However, when we look at a scanner as a mode of communication, rather than just something that takes impressions, we're opening up the team's eyes and that of our patients to what treatments are available to them. I find that patients who can visualise their dentition are much more likely to accept a treatment plan. These patients lead the examination themselves, because they want to know, "why do my teeth look like this, why have I got fillings that look like that, what are we going to do about the fact that these teeth stick out, or cross over?"
Digital scanners are an important part of 21st Century dentistry, and play an integral role in how we treat our patients. They enable us to make decisions about oral health that are backed up and founded by science, because the images show exactly what is going on in that patient's mouth.
An amazing way to multi-task
For me, the most exciting development when it comes to using a scanner during the examination phase is that a dental hygienist or therapist can multi-task. I call out what I see as I scan, and ask the patient to watch the screen. At the same time, as I'm talking to my patient in layman's terms, my dental nurse will be behind me charting what I'm saying in dental terms, ensuring meticulous and comprehensive notes.
Ultimately, the clinical examination is being conducted at the same time as the patient education. I no longer have to first look at the patient, then talk to the dental nurse, then sit the patient up to talk to them, juggling the camera or mirror to show them what I mean. Everything gets communicated in one go, everyone in the room knows where we are and what we're talking about.
Looking forward to Showcase 2024
In my session at BDIA Dental Showcase, which will be sponsored by Align Technology, I hope to cover the importance of scanning every patient, giving them the opportunity to understand their oral health and dentition and the possibilities that are open to them when it comes to improving their health for the long-term. I also want to show dentists how involving their whole team in digital scanning and digital workflows will allow them to get the most out of scanner and improve the bottom line of their business.
I aim to show people how the use of digital scanning optimises communication. This isn't just about training dental hygienists and therapists, it's a whole team approach, how we can all work together around a scanner to benefit us, and the patient.
I'm really looking forward to speaking at BDIA Dental Showcase ­– I absolutely love this event! There is always something new to learn, and people talking about interesting, innovative topics. At Showcase, I find a huge amount of support for the profession when it comes to growth and I would definitely recommend it to my dental colleagues.
BDIA Dental Showcase 2024
22nd-23rd March
ExCeL London