30 Oct 2023
Communication, engagement and business development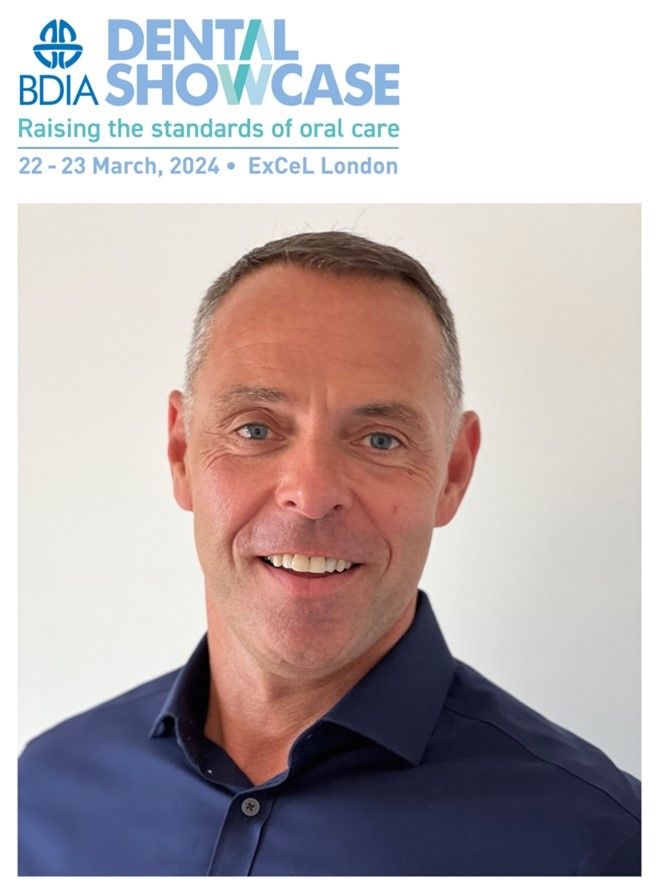 Building a strong practice that will stand the test of time means delivering an exceptional patient experience, which often stems from effective communication. It also requires a team that is willing and able to maintain the highest of standards, as well as a leadership model that supports team members in this mission.
Justin Leigh, Managing Director of Focus4Growth, understands the importance of these factors and here reflects on what he feels are the main barriers to good patient communication:
"Good communication is not simply about explaining a proposed treatment. Many clinicians fall into this trap – but it's not enough to really educate the patient and connect with them. Instead, it is essential that clinicians take the time to understand their patents, to have a two-way conversation. Dentists need to pause and listen to patients. They need to show empathy and make patients feel comfortable enough to express their needs and ask questions.
"Patients today are more informed than ever and often do research before visiting the practice. The macro environment right now, with substantial issues like the high cost of the living, means that people are more discerning about their treatment (and investment) choices. They need to know what's involved, but also the value of what they are receiving.
"It's not easy to achieve, because you're attempting to change heavily ingrained habits, but mastering these communication skills will positively impact everyone involved. Patients will be more engaged in their oral health and empowered to partake in the decision-making process. They are also more likely to be satisfied with their treatment, reducing the risk of complaints for the dentist. Plus, treatment acceptance can be increased, leading to higher productivity and revenue for the practice."
Justin will explore this topic further during his Saturday session in the Business Theatre at the BDIA Dental Showcase 2024 – held on 22nd and 23rd March at the ExCeL London. He highlights some of the takeaways of the presentation:
"If communication and patient engagement are missing, a disconnect forms and patients don't commit to treatment. You want the patient to ask questions and participate in the conversation, so the discussion ends with actionable points like booking the next appointment.
"I'll present a structured, consultative, ethical sales approach that dentists can utilise in these situations. You'll learn practical hints and tips on how to listen effectively, what to ask patients and how to build rapport. Sharing content from my book 'Inspire, Consult, Sell', I'll enable you to help your patients confidently commit to treatment. I'll also share common challenges and solutions I come across in the practices I work with."
In Justin's session on Friday 22nd March at BDIA Dental Showcase, he will focus more broadly on how to build a world-class practice. So, what makes a world-class practice? Justin continues:
"You can judge the quality of your practice based on three key areas. The first is feedback from patients to ensure that you provide the patient experience you're striving for. The second is an assessment of the team in terms of engagement, motivation and performance – you need a proactive team that is highly engaged, energised and committed to deliver an exceptional standard of care. And finally, you need to review the quality of your leadership team to ensure that they are directing investment into team development and business management.
"In my experience, some of the biggest gaps tend to relate this last point. Dental practices must focus on the clinical aspects but they also need to run as efficient businesses. It's important to go back to fundamentals, review the numbers regularly, set targets and measure their effectiveness.
"Leadership is another area commonly overlooked. A strong leader will make time for coaching conversations with team members, share business progress with them, seek their input on challenges or changes, and facilitate their skill advancement. We have also found that one of the most influential facets of team engagement is clarity of expectations. This is essential for retention of good team members, which, at a time when recruitment is so difficult, is a must.
"A lack of time is often used as an excuse for not doing these things adequately, but it's crucial that time is consciously allocated to such elements in order for the business to thrive. For some practices, bringing in a business manager is the most effective answer."
For anyone wanting to know more, don't miss Justin's second session in the Business Theatre, where he will present a framework for delegates to take away and implement in practice straightaway. There will also be Q&A opportunities in both sessions so you can get bespoke advice or information from Justin.
Concluding with a few thoughts about BDIA Dental Showcase in general, Justin adds:
"In two days at this event, I can establish and strengthen relationships that would otherwise take me all year. I love the variety of educational activities, with world-class speakers and content – I always come away with a list of actionable items. It's a great way to discover the latest technology in dentistry, and see how the market is innovating, evolving and moving. There's a real warmth from attendees, making it an excellent place to expand your network. I have found this a really valuable event in the past so I prioritise this show in the diary every year!"
BDIA Dental Showcase 2024
22nd-23rd March
ExCeL London