15 Nov 2023
BDIA Dental Showcase collaborates with the BACD for 2024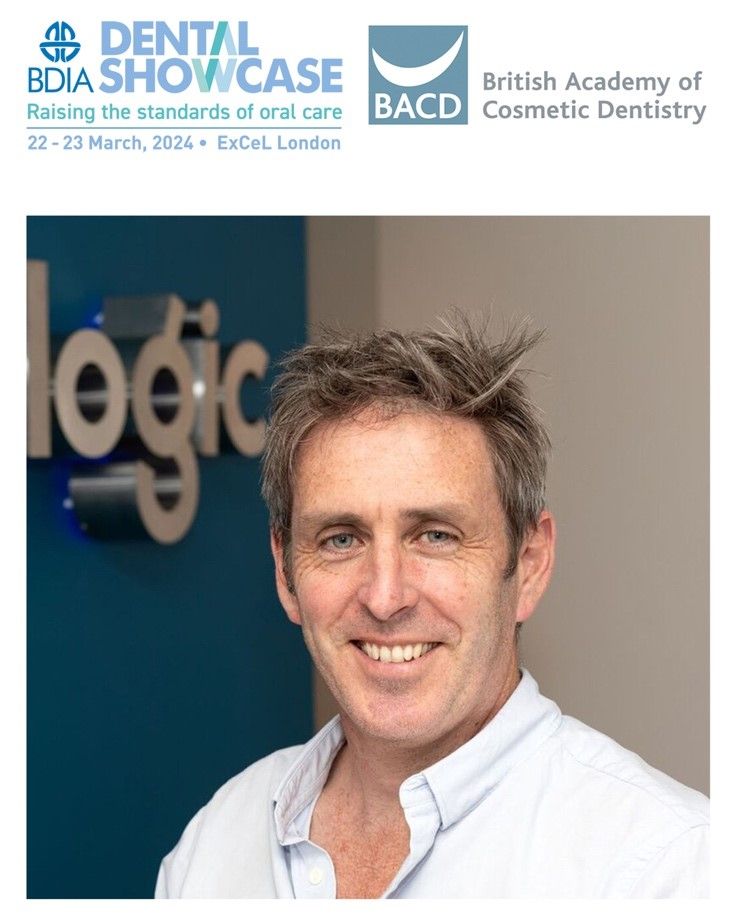 BDIA Dental Showcase is delighted to announce a new partnership with the British Academy of Cosmetic Dentistry (BACD) for the highly-anticipated 2024 event.
The Aesthetic Theatre was a massive success when launched in 2023. We have partnered with the BACD to present the Theatre in 2024 in order to continue meeting the growing demand from the profession for internationally renowned lecturers in the field. It will provide a comprehensive programme that explores the challenges, technological innovations and clinical techniques that are driving the discipline right now.
Chris McConnell, Immediate Past President of the BACD, says:
"We're looking forward to providing a range of speakers from the BACD who will cover the latest innovations, treatments and ideas in cosmetic dentistry and facial aesthetics. Attendees will learn how they can implement ethical cosmetic dentistry into their daily practice to help maximise patient options and increase clinical scope. BDIA Dental Showcase is a great platform for the BACD to share some the latest research, new clinical concepts and real-life experiences in the field with colleagues."
David Hussey, Event Director for BDIA Dental Showcase, adds:
"We are thrilled to have formalised this partnership with the BACD, having very successfully worked with them in the past. The Aesthetic Theatre 2024 will ensure an exceptional line-up of speakers discussing topics that are most relevant to the profession, facilitating the continued growth of the discipline. BDIA Showcase is honoured to have such strong relationships with a number of professional academies and associations, international speakers and educational institutions. Like our partnership with the BACD, these all enable us to meet the evolving needs of the profession every single year."
The full programme and speaker line-up will be available shortly – visit the website for the latest show updates.
BDIA Dental Showcase 2024
22nd-23rd March
ExCeL London