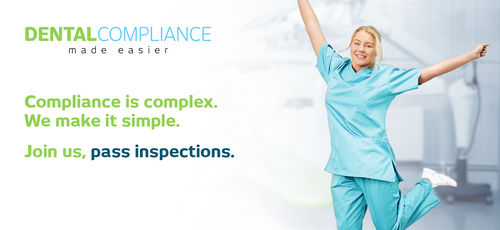 Are you ready for your CQC Inspection?
Help your practice to remain fully CQC compliant with our Compliance Portal, complimentary CPD courses and a dedicated Compliance Team. At Dental Compliance Made Easier, we take the stress out of compliance so that your team can focus on patient care.
Setting up a new Dental Practice?
We can deal with the CQC Registration process for you.
Let us start making your dental compliance easier today, get in touch for your FREE demo and 1 month FREE membership.
🌐 www.dental-compliance.co.uk⠀⠀⠀⠀⠀⠀⠀⠀⠀
📧 enquiries@dental-compliance.co.uk⠀⠀⠀⠀⠀⠀⠀⠀📞 0333 344 2652
Address
Dental Compliance Made Easier
40 Waterside Road
Leicester
LE5 1TL
United Kingdom