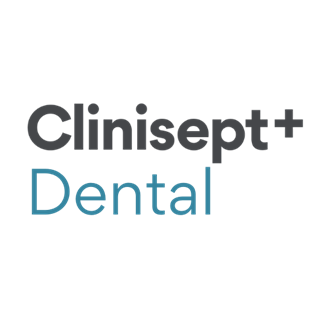 Clinisept+ Mouthwash
Stand: B51
| Disinfection and Sterilisation
| Mouthwashes and Rinses
| Digital Dentistry
| Prevention & Oral Hygiene
Clinisept+ Dental Mouthwash is the award winning and game-changing antimicrobial oral rinse that provides unsurpassed hygiene without using chlorhexidine or alcohol - and without staining or causing any sensitisation. Clinisept+ Dental Mouthwash is ideal for use following any invasive procedure to protect against complications, or simply as part of a regular oral hygiene regime at home. However, its unique high purity hypochlorous formula also provides the perfect environment for healthy oral tissue to thrive and therefore quickly resolves issues experience by those suffering from bleeding gums or ulcers.
Launched in 2020 Clinisept+ was hailed as a gamechanger and quickly won the Dental Industry Product Innovation of the Year Award. Since then, it has gone on to become the go-to rinse for many of the UK's leading dentists and implant specialists, including Zaki Kanaan, Alfonso Rao, Amit Patel, Nilesh Parmar, Domingos Mamede and many more. Learn more at stand E68.
Address
Quantamatic House
7 Alan Bray Close
Hinckley
Leicestershire
LE10 3BP
United Kingdom
Products
Clinisept+ Dental Mouthwash provides exceptional levels of hygiene for your practice. Our advanced hypochlorous formula removes 99.99% of the bacteria that cause gum disease and tooth decay.  Minimisi ...
Videos