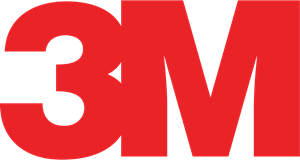 3M
Stand: G61
| BDIA Member
| Impression Materials
| Prevention & Oral Hygiene
| Restoratives, Bonding Agents, Finishing & Polishing Products
| Small Equipment

3M Oral Care, industry-leading dental care products.
NEWSFLASH! Curing light testing valibel on the stand, Bring a light along for a test with CheckMARC from Blue Anaytics.
What if you could do virtually any restoration with a handful of world-class products?
What if you could save space and time by stocking fewer cements, adhesives and composites?
With 3M's family of universal products, "what if" just became "what's next."
Visit Stand G87 and explore a universe of possibilities:
The world's first radiopaque universal adhesive
A truly universal two-component system for all resin cement applications
Composites strong and aesthetic enough to be used anywhere in the mouth
Fewer products for your workflow, without compromising outcomes
Sample offers and promotions available!
At 3M Oral Care our products are backed by decades of clinically proven technology and a team of solutions experts — so you can feel confident in the health of your patients.
Address
3M UK PLC
Charnwood Campus
10 Bakewell Road
Loughborough
LE11 5RB
United Kingdom