UltiView™ Pro Loupes (3.5x – 10.0x)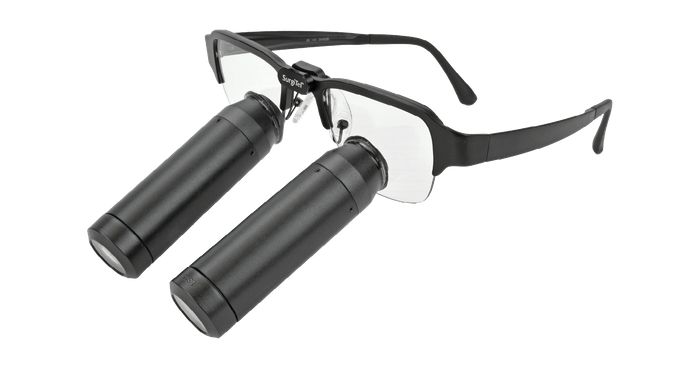 Wide lenses give a wider field of view.
Professional level magnification — detailed work is faster and easier.
With magnifications up to 10.0x, see important details you would have missed otherwise.
Only SurgiTel offers such high magnification in both TTL and FLM mounting options.
Highest grade optical glass and materials.
Multi-layer anti-reflective coatings.
Oculars are laser aligned to maintain the binocular view.