22 Mar 2023
PerioKIN Hyaluronic 1%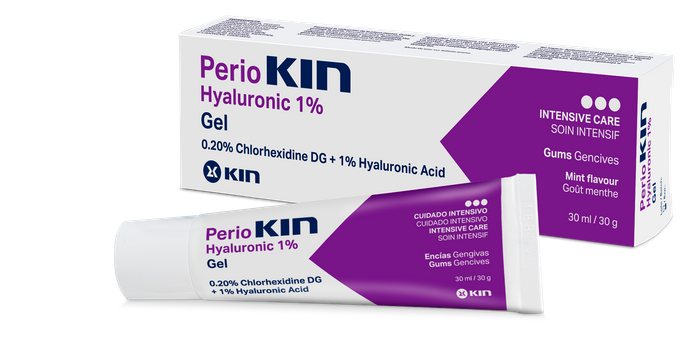 Indications
Strengthens, tones and visibly improves the appearance of delicate gums and mucous membranes.
Moisturises in depth and gives elasticity to the oral mucosa, providing an immediate sensation of comfort.
It favours the reduction of dental biofilm.
For your oral hygiene needs, in the case of pericoronitis or localised periodontitis, implants, post extraction or post surgery.
For children and adults aged 6 and over.
How To Use
Apply the gel two or three times a day with a soft brush or cotton bud, massaging it into the gums.
You can also apply the gel with your finger on the affected area, if the state of the gums allows it.
Apply for 1-2 weeks, or as recommended by the dentist.
After you use PERIOKIN HYALURONIC 1% GEL:

Do not rinse your mouth.
Do not brush your teeth.
Do not eat or drink for 30 minutes post application