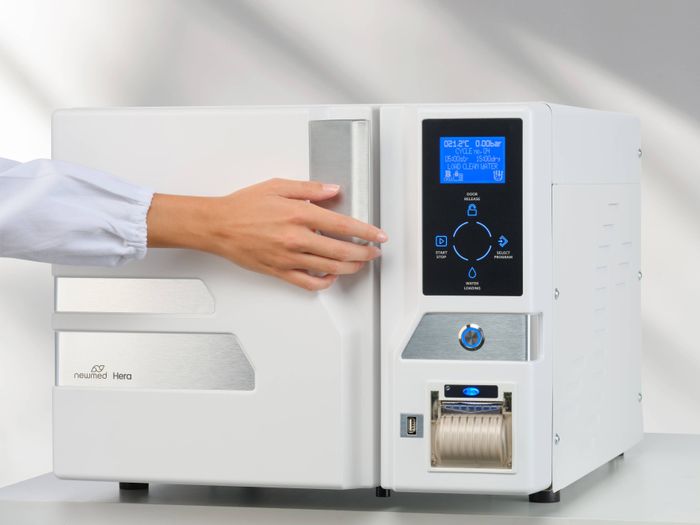 4 KG OF STERILE MATERIAL IN JUST 20 MINS
Hera offers 10 pre-set cycles to meet all your needs. Choosing the cycle according to the type of instruments to be sterilized allows you to save time, money and protect your instruments.
The water loading pump allows distilled water to be pumped from a tank placed on the fl oor directly to the autoclave.
All incoming water is tested to make sure it meets EN 13060 standard helping to prolong the life of your machine.
The Vacuum safety locking technology allows you to safely close the door without unnecessary efforts.
Opening it is even easier, just press 'Door Release'
Categories
Disinfection and Sterilisation
Essential Services and Support
Large Equipment
Small Equipment