Little Sister SES 3000B Vacuum Autoclave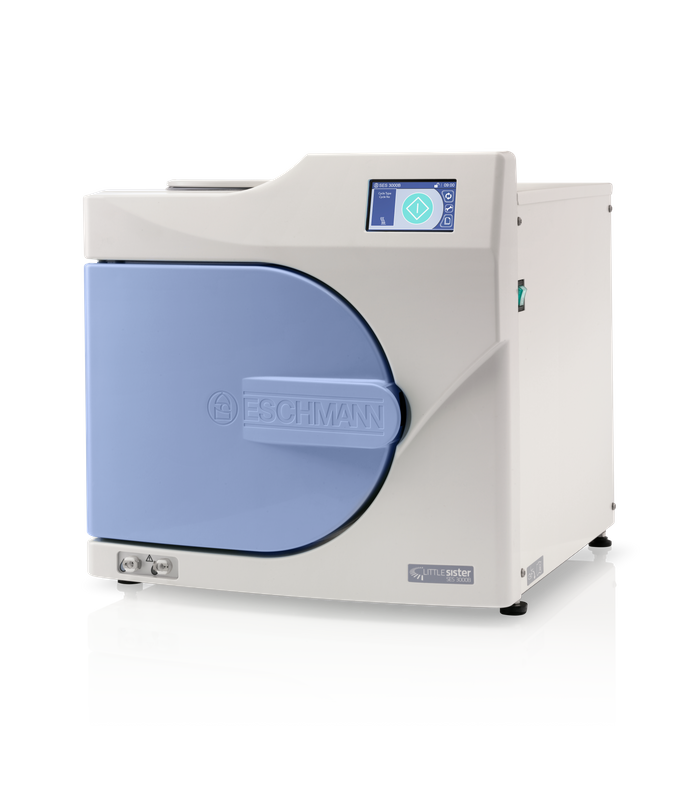 The Little Sister SES 3000B has been designed to meet the needs of the healthcare professional, building on Eschmann's unrivalled reputation for quality and performance gained from over 60 years of autoclave design and manufacturing.
With a 17 litre chamber, the Little Sister SES 3000B accommodates 5 standard trays (28 cm x 18 cm) and offers a choice of both 'N' and 'B' type cycles to accommodate every type of instrument and load.
The Little Sister SES 3000B also has multiple microprocessors independently controlling and verifying every cycle - the result of Eschmann's unique cycle verification and air detection technology.
Categories
Disinfection and Sterilisation
Laboratory Equipment and Supplies
Large Equipment
Small Equipment