Little Sister SES 2020N Non-vacuum Autoclave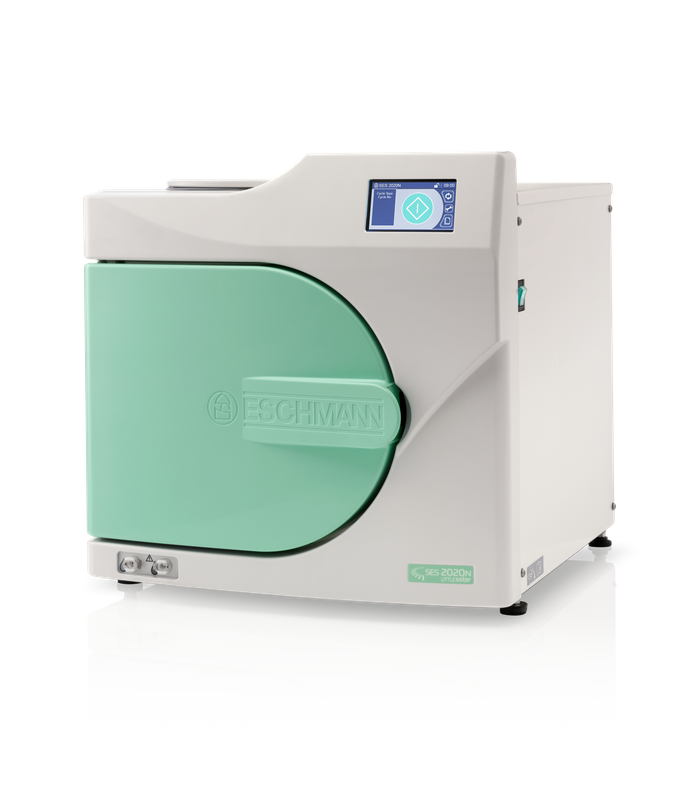 The Little Sister SES 2020N has been designed to meet the needs of the healthcare professional, building on Eschmann's unrivalled reputation for quality and performance gained from over 60 years of autoclave design and manufacturing. One-touch operation, 17 litre capacity and fast cycles ensures the Little Sister SES 2020N meets the needs of a busy healthcare facility.
Capacity
The 17 litre chamber accommodates 5 x standard trays (28 cm x 18 cm), helping to improve productivity and reduce the strain on your staff.
Performance
Rapid cycles with active drying ensures the process of producing sterile, dry instruments, ready for immediate use or packaging is achieved within the sterile confines of the chamber - no need to manually or air dry instruments in what is a non-sterile environment.
Reliability
Minimising 'downtime' that can effect the smooth and efficient running of your practice is paramount. With the Little Sister SES 2020N you can be assured of an unrivalled reputation for reliability.
Categories
Disinfection and Sterilisation
Laboratory Equipment and Supplies
Large Equipment
Small Equipment