ErgoDeflection™ Loupes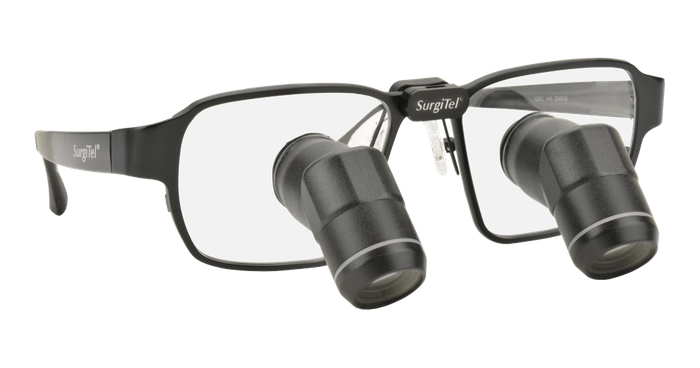 ErgoDeflection™ Loupes
Patent pending deflection prism.
Wide area of direct viewing below oculars to work area.
Magnifications are available in 3.5x and 4.5x, with 5.5x and 6.5x available soon.
Pantoscopic tilted frames provide optimal eye protection.
Working distance caps help to save on long-term maintenance costs and downtime from reading Rx changes.
Highest-grade optical glass and materials.
Multi-layer anti-reflective coatings.