Enbio Handpiece Sterilisers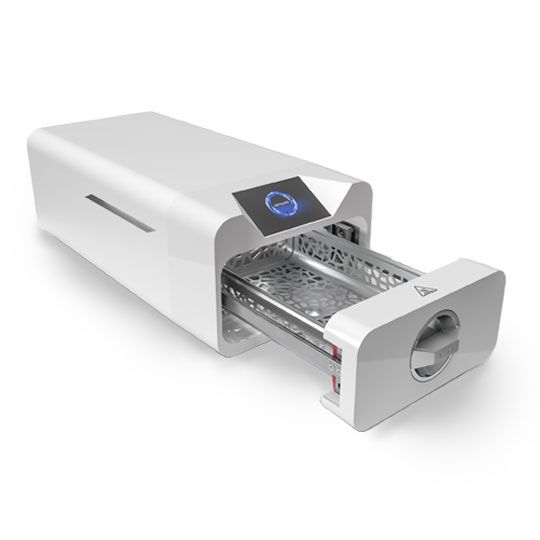 Fast Cycles
The Enbio is able to complete cycles in as little as 7 minutes for the Enbio, and 9 minutes for the Enbio PRO. This means you can quickly sterilise handpieces which not only increases efficiency in your practice, but will also save you money by keeping your inventory of handpieces to a minimum.
Enbio Magic Filter
The Enbio magic filter allows you to process up to 1000 cycles on just 1 litre of reverse osmosis (RO), demineralised or distilled water, helping you to decrease your water consumption.
Quiet Operation
Enbio cycles are <40db, which is the equivalent of an electric tooth brush.

Simple-to-use
The Enbio autoclave is a plug and play unit and features a modern touchscreen.

Space Saving
The compact design allows Enbio to easily fit into any practice, including those where space is limited.