CanalPro Jeni Motor for automated canal navigation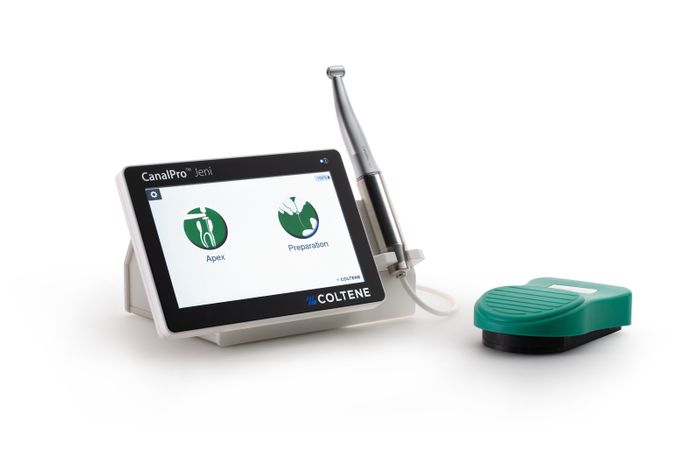 The CanalPro Jeni is a reassuring, guiding hand for general practitioners and a time saver for endo specialists. The Jeni assistance system uses complex algorithms that control the variable file movements at millisecond intervals. They constantly regulate
the rotary movements as well as the speeds via feedback of current
intensity, torque and file stress.
Four NiTi file systems are specifically programmed for use with the Jeni mode (HyFlex CM, HyFlex EDM, MicroMega One Curve, MicroMega 2Shape). The modern CanalPro Jeni assistance system thus expertly supports the clinician during the entire preparation of the canal.

Irrigation is a key success factor in endodontic treatment.
Jeni gives you an acoustic signal when irrigation is required.

The innovative software of the CanalPro Jeni detects the performance of the file in the best possible way*. A file change is recommended as soon as a special acoustic signal sounds. Better safe than sorry.
* Owing to the complexity involved, it is not possible to completely eliminate file breakage.