28 Sep 2023
SHOFU - BeautiBond X-treme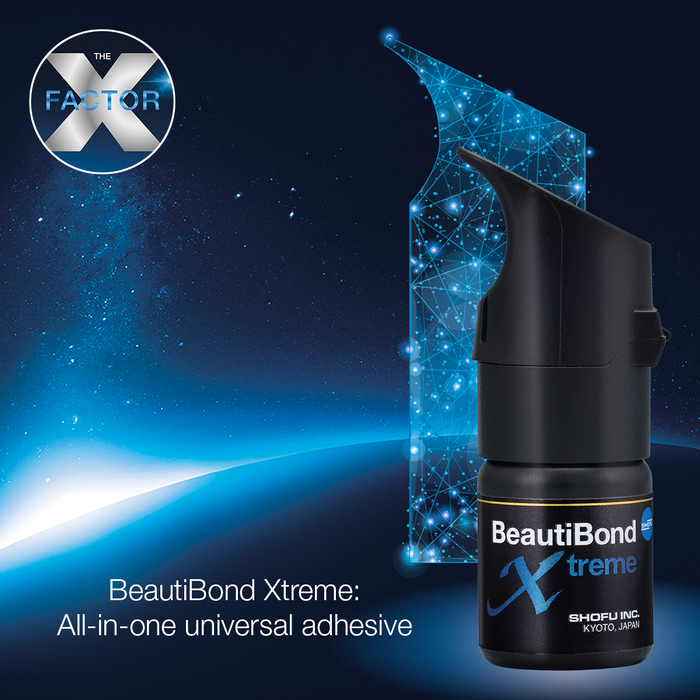 BeautiBond Xtreme is a new light-curing, self-etching, all-in-one universal adhesive for bonding direct and indirect restorations.
Thanks to a new innovative Acid Resistant Silane coupling agent (ARS), a chemical composition with excellent stability, BeautiBond Xtreme bonds to enamel, dentine and various indirect restorative materials (composite, precious and nonprecious alloys, glass ceramics, alumina and zirconia). An additional primer is not required.
Besides bonding direct and indirect restorations, it can also be used in cementing root posts, creating core build-ups, repairing fractured restorations or sealing tooth preparations.
BeautiBond Xtreme has high bond strengths, low technique sensitivity, convenient application, and simplified one-step application procedure
Categories
Digital Dentistry
Handpieces & Rotary Instruments
Laboratory Equipment and Supplies
Minimally Invasive Dentistry
Restoratives, Bonding Agents, Finishing & Polishing Products