22 Mar 2023
Barco Eco Friendly Scrubs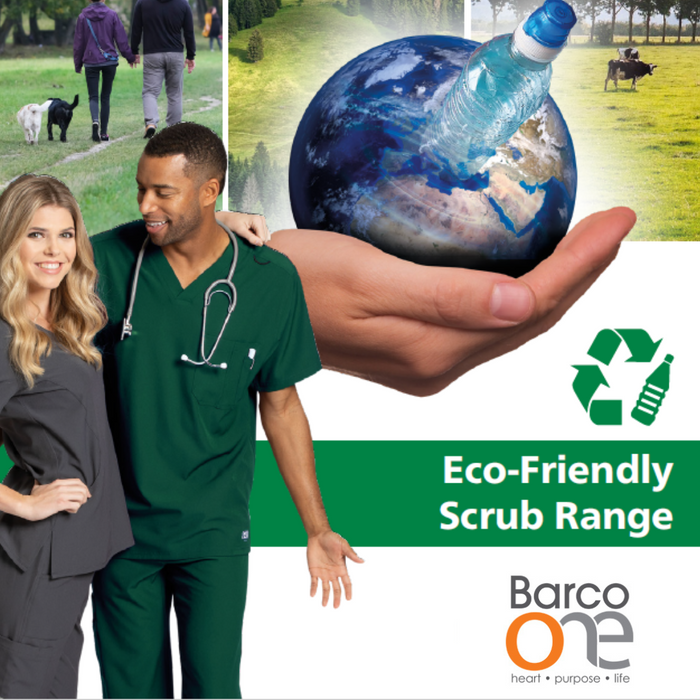 We are proud to present the new range of Barco Scrubs, including the revolutionary Barco One collection! Barco One scrubs are made using recycled plastic bottles, with 10 bottles going into each set.
This has allowed Barco One to save over 40 million plastics from going to landfill or the ocean!
Not only is this fabric environmentally friendly, but it is also a highly technical material with thermoregulation technology and moisture-wicking, which helps you to stay cool when it's hot and warm when it's not!
These scrubs also feature an anti-static soil release design making it easy to wipe off hair, fluff and dust making them not only ideal for Doctors and Nurses but it is particularly suitable for vets and veterinary nurses. Browse our collection which covers XXS all the way up to 5XL, in a fantastic range of colours.