ExamVision Kepler Kompakt Loupe Range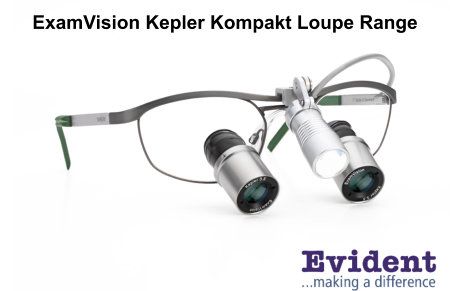 Available in 3.5x or 4.6x or 5.7x.
Kepler lenses allow for stronger magnification and an edge-to-edge sharp image thanks to the use of their lightweight prisms.
ExamVision uses the best ultra-lightweight materials in their Kepler systems to make them some of the shortest and lightest Kepler loupes on the market.
The Fine-focus feature on each ocular allows the wearer to achieve the clearest and best binocular magnification with the best depth of field.
Wide-range of stylish frames available.
Custom-made and can accommodate any prescription.
Compatible with all ExamVision corded and cordless lights.