05 Feb 2023
QuickSleeper Focus Groups from Swallow Dental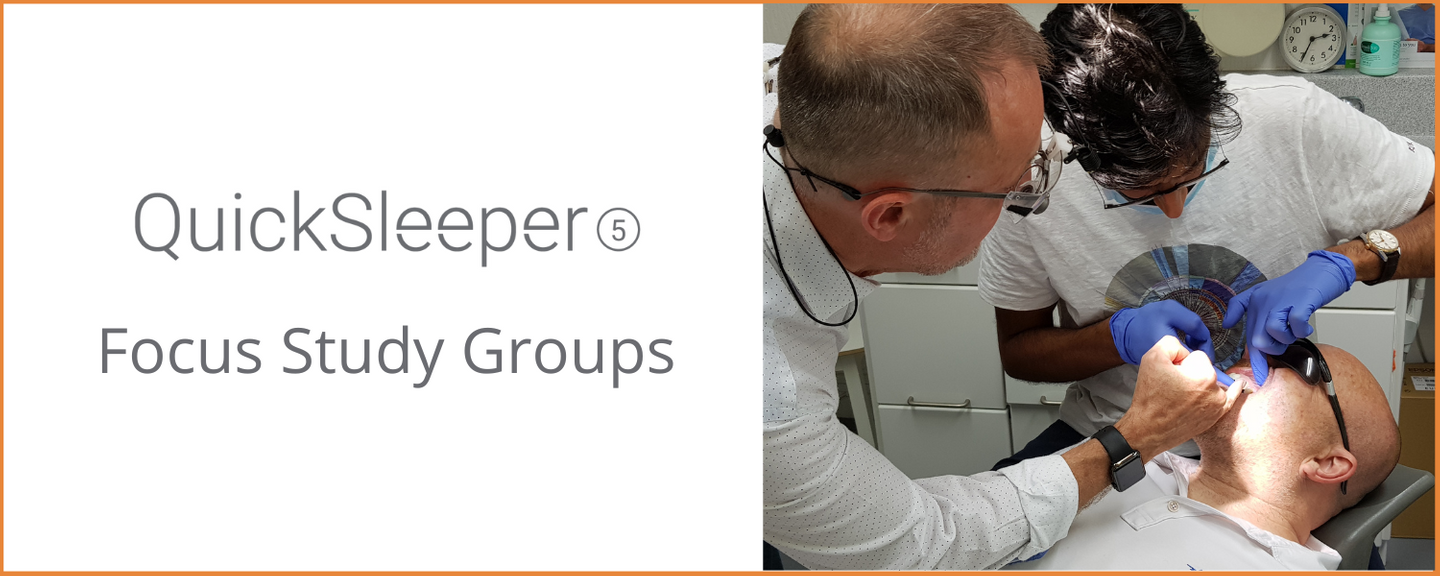 Swallow Dental is delighted to offer a truly personalised approach to learning. Designed exclusively for UK study groups, QuickSleeper Focus Study Groups allow friends and colleagues the opportunity to learn more about the many advantages of intraosseous anaesthesia in special, tailor-made sessions.
What to Expect
Each QuickSleeper Focus Study Group can be custom-built to the individual needs of a study group. Led by one of Swallow Dental's experienced QuickSleeper mentors, sittings will take place at a time and venue appropriate for each group and focus on topics that are both helpful and useful.
Delegates can choose from 2-3 hour lecture sessions, during which they will get to grips with the basics of intraosseous anaesthesia, or a full day's hands-on workshop, allowing them to learn more about the practice and try the QuickSleeper5 for themselves with practical chairside assistance.
During each session, group members will learn more about intraosseous anaesthesia, including an introduction to a pain-free, patient-friendly approach to anaesthesia delivery. They may also choose to receive guidance on how the QuickSleeper5 can improve routine treatments and patient care, allowing them to say goodbye to ID blocks forever.
How to Book
QuickSleeper Focus Study Groups are available to UK-based study groups and can be booked through Swallow Dental.
Sessions are free to book and come with Swallow Dental's no-obligation guarantee.
To arrange a Focus Study Group, call 01535 656 312 or email sales@swallowdental.co.uk