01 Feb 2023
Patient Portal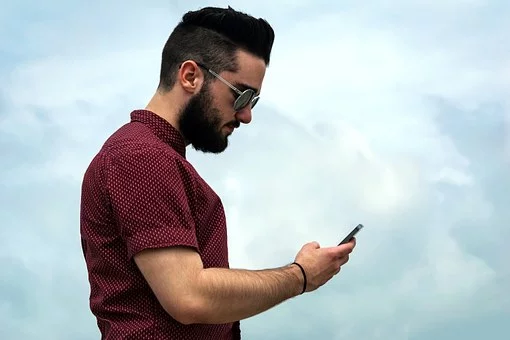 We are living through a revolution in terms of the wealth of exciting new technologies available to us. Change can sometimes be difficult, however, failing to embrace change with these new technologies in the dental world can be detrimental to your clinic. My first-hand experience of working in the dental industry has allowed me to see how patient interactions with their clinics has changed. Patients today want to be informed, make decisions and take control of their oral health, They want to be empowered to make decisions that directly impacts on their health, which is a far cry from their wants and needs 20 years ago.
Today, patients do not need to call a clinic to make an appointment anymore. Our new technologies allow them to simply browse online until they find a clinic that provides online booking, and they can book the appointment themselves.
Clinics that embrace these new technologies and providing these services are seeing an immediate impact on patient flow through their clinics and a healthier margin in terms of profits secured. These clinics are the ones with more bums on seats instead of empty floor space!
I have also seen in the past how dentists struggled to explain complex treatments to their patients. They were hampered by the fact they only had paper and pen to write down and communicate this complex information. Now the dentists I work with use digital treatment plans and x-rays to explain these complex cases. This gives them more time to educate their patients so they are more informed in making important decisions about their oral health. Taking this to another level, dentists are now sending treatment plans online to their patients through secure portals. This gives the patient and their families the ability to make the decision about proceeding with treatment in the comfort of their own home. If a patient decides to proceed with the treatment, they simply provide an e-signature which will automatically be sent to the patient's digital chart.
Just a few years ago, patients would have been sent a letter or phoned regarding upcoming appointments. Now we have practice management systems that can automatically send reminders and recalls to patients, saving administration time and creating a more efficient communication system.
Similarly, when educating patients in the past, a simple and usually very brief chat occurred before and after treatment. We were more hopeful than expectant that our patients understood. Now we are sending patients tips on oral health, weekly news letters and promotional content. This results in our patients having the ability to scan through this material and choose and implement practices that will continually improve their oral health.
I absolutely love how times have changed in terms of how we interact with our patients. Technology is showing no signs of slowing down. It continues to move forward at pace and we need to move with it. Having a cloud-based practice management system will ensure you are up to speed in the ways you interact with your patients. Revolutionise your clinic. Be the leader with patient interaction