02 Mar 2023
Frank Dental Burs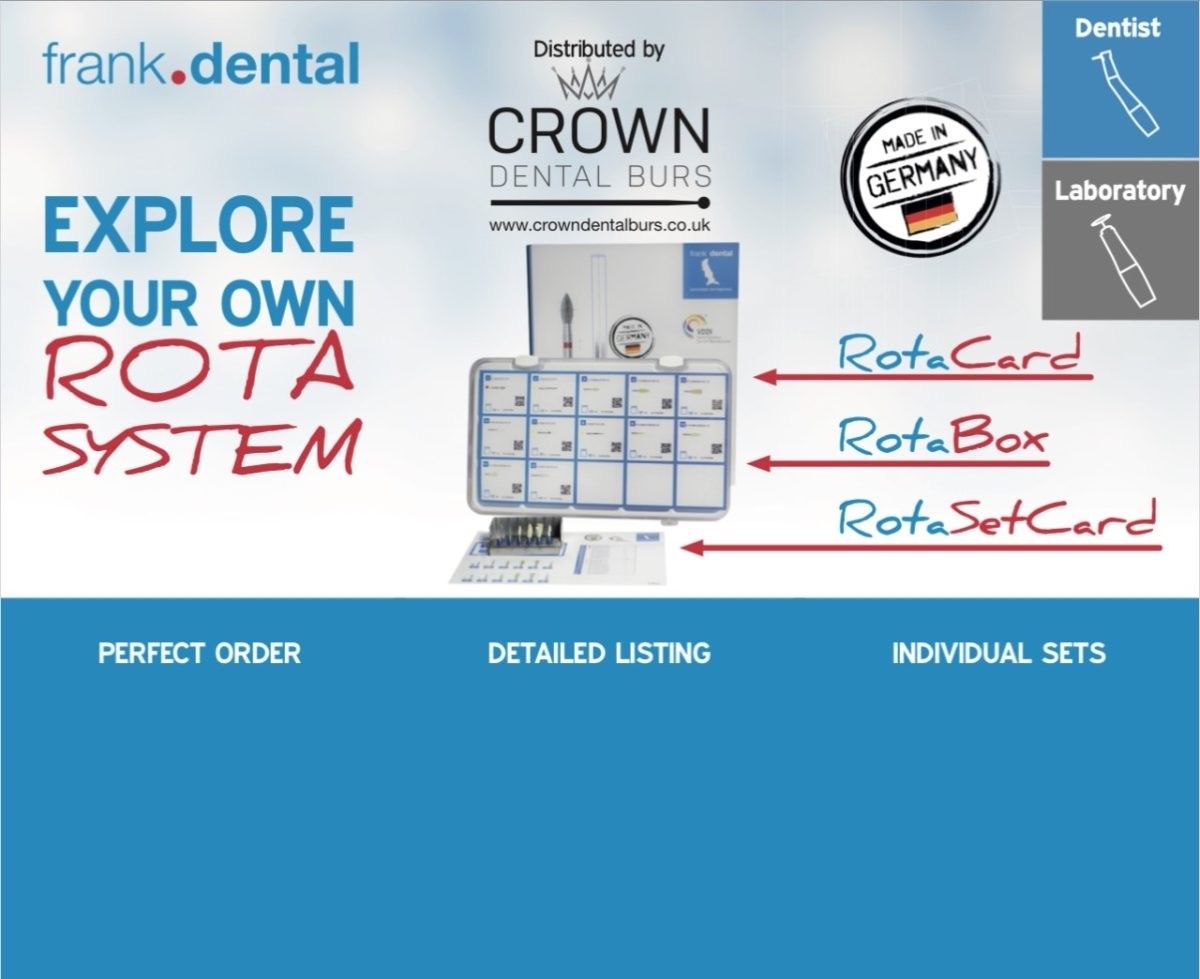 The RotaSystem saves you time, energy and money!
The RotaSystem ensures you get the correct Dental bur everytime you place your order. You will know longer have to look through catalogues and guess which bur to order.
The RotaSystem allows every Dentist and Dental Technician the opportunity to create customised Dental Bur kits. The RotaSystem will streamline your burs saving you time and money.