07 Mar 2023
Dentists' Provident paid 99.1% of new claims in 2022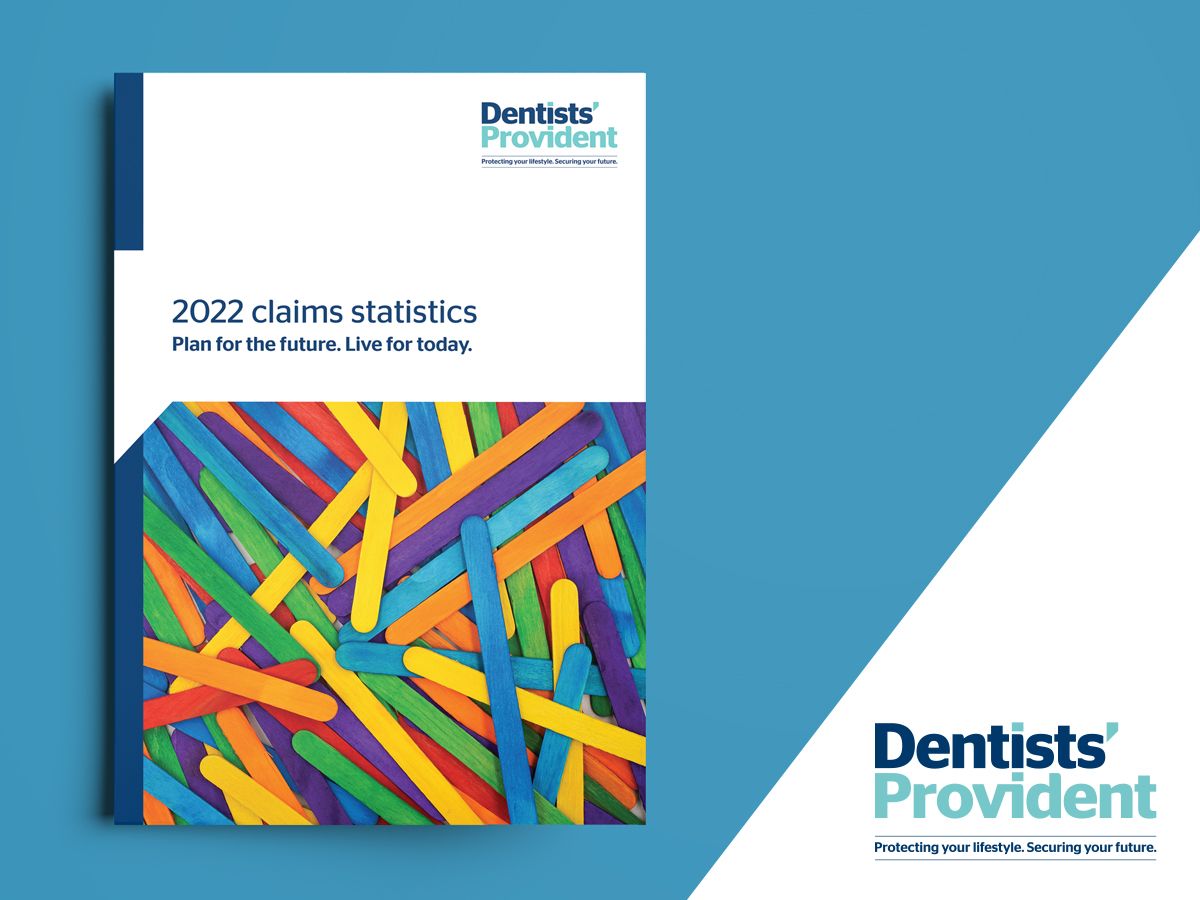 Dentists' Provident, a leading income protection provider for the dental industry, has paid out £5.6m to members in 2022 and received nearly 60% more new claims compared to the previous year, their latest figures show.
Underpinning the increase has been a rise in COVID claims of a shorter duration than previous years. Throughout 2022, Dentists' Provident has continued supporting dental professionals. Their claims report for 2022 released today shows that 99.1% of new claims received a payment, compared to 98.9% in 2021.
The largest amount paid to an individual claimant was £62,430 and whilst the majority of the claims paid were to those aged 46-55 years-old, the youngest claimant was a 27-years-old dentist.
Unsurprisingly, infectious diseases were one of the main reasons for claims in 2022, with COVID infections making up the majority of these claims.
"Nearly three years on from the pandemic and we have again seen a resurgence in COVID claims, thankfully for our members, the vast majority of infections have been less severe and of a shorter duration.
"The dental profession has shown incredible resilience since the start of the pandemic, continuing to work tirelessly within their communities. With all the personal, professional and financial challenges of the last few years, we have tried to be one of the few things in their lives that is reliable and consistent by being flexible, approachable and supportive," says Farrukh Mirza, CEO of Dentists' Provident.
The report also shows that musculoskeletal disorders (23%), psychiatric disorders (12%) and accidents (12%) continued to remain as other significant reasons for claims.
Simon Elliott, Chief Risk Officer adds: "We take pride in our personalised and thorough underwriting, giving members confidence they have a dependable income protection plan that works for them. In 2022 we have had one of the highest level of claims paid but without a corresponding increase in complaints. It is easy to attribute our success solely to our people and our processes but none of this would be possible without our members, who have been incredible."
As a member-owned and led mutual, Dentists' Provident's sole objective for over 110 years has been helping dental professionals achieve financial security during periods of illness or injury. To find out more or read the full '2022 Claim statistics' report visit: https://www.dentistsprovident.co.uk/media/1815/claims-stats-2022.pdf .
To find out more about Dentists' Provident or get a quote visit us at BDIA Dental Showcase at stand D58.
ENDS
For more information contact Communications Consultant Isabel Johnston on isabel@ijcommunications.co.uk or 07818345936.
Alternatively, contact Dentists' Provident on 0207 400 5700 or marketing@dentistsprovident.co.uk
About Dentists' Provident
Dentists' Provident is a leading provider of income protection insurance for dental professionals. Since 1908 our sole objective has been helping you achieve financial security during periods of illness or injury. We are proud to be a member owned mutual focused exclusively on the dental profession. You remain at the very heart of everything we do and, most importantly, the reason we do it. We are there when you need us, from university to retirement and beyond.
For further information please contact Dentists' Provident on 0207 400 5700 or email marketing@dentistsprovident.co.uk. Dentists' Provident, PO Box 76944, London, EC1P 1LG.
www.dentistsprovident.co.uk
Dentists' Provident is the trading name of Dentists' Provident Society Limited which is incorporated in the United Kingdom under the Friendly Societies Act 1992 (Registration Number 407F). Authorised by the Prudential Regulation Authority and regulated by the Financial Conduct Authority and the Prudential Regulation Authority in the United Kingdom (Firm Reference Number 110015) and regulated in the Republic of Ireland by the Central Bank of Ireland for conduct of business rules (Firm Reference Number C33946).
Calls are recorded for our mutual security, training and monitoring purposes.