12 Jan 2023
Clinisept+ Dental Mouthwash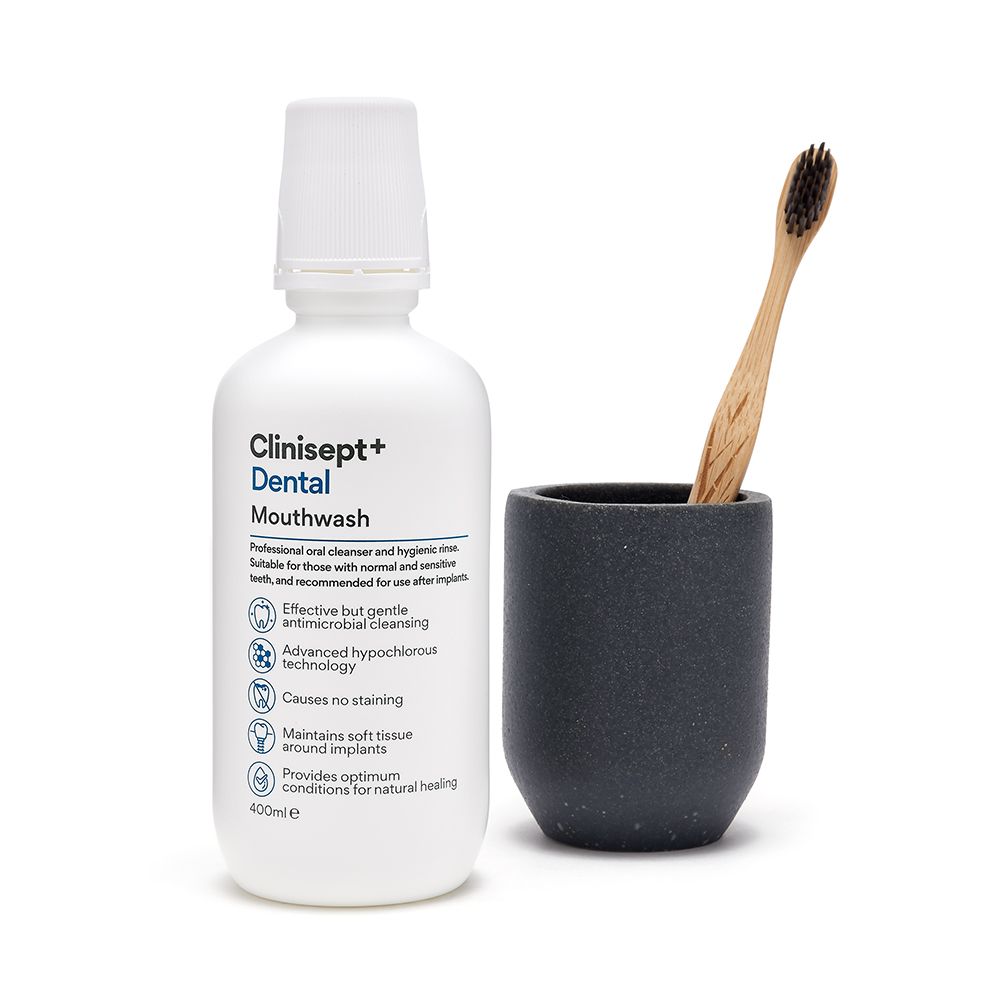 Discover the Award-winning Clinisept+ Dental Mouthwash - Stand E68
The team behind the award-winning Clinisept+ Dental Mouthwash will be on stand E68 at the upcoming BDIA Dental Showcase in March 2023.
Many leading clinicians in the UK already use Clinisept+ and say:
"No staining, less pain after surgery and improved soft tissue healing, which lets me put the implant in sooner. Another benefit when using Clinisept+ prior to and after tooth extractions is that I've noticed a reduction in the incidence of dry sockets." – Dr Nilesh Parmar
"Healing is superb with very little sloughing and plaque around the surgical site. I also see improved oral hygiene, reduced incidence of infections, reduced patient discomfort, no teeth staining, better use compliance and resolution of sore mouths/ulcers. I'd recommend any clinician." – Zaki Kanaan
A unique, next generation hypochlorous solution, Clinisept+ Dental Mouthwash delivers superior microbial control while being non-toxic, anti-inflammatory, non-irritant and hypoallergenic. Contact the Clinisept+ team today to learn why it is held in such high regard, and meet them in person at Dental Showcase in March.
Find out more at www.cliniseptplus.com, or contact 01455 247797 or
info@cht-ltd.com