bulkEZ PLUS does even more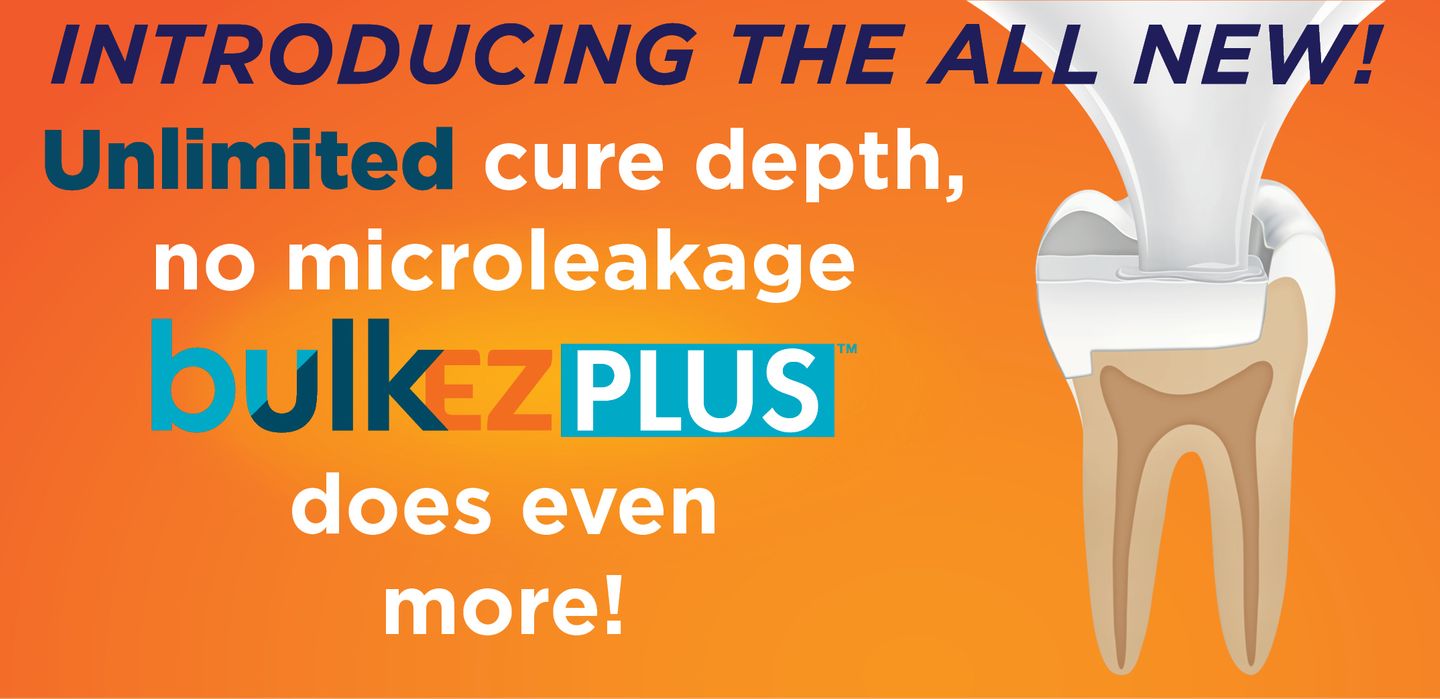 Utilising the same Intellitek Technology for unlimited cure depth and microleakage prevention as the original, BulkEZ PLUS now incorporates state of the art 80 nm spherical zirconia fillers, enhancing the aesthetics with better shade-matching and polishability and ensuring greater wear resistance. Handling has also been fine tuned to allow for a wider variety of cases, allowing you to do more in less time. Bulk EZ PLUS offers results unlike any other composite allowing you to fill from top to bottom with no layering or light curing.
With extra shades including Bleach White and Core White to match more teeth, BulkEZ PLUS is now also indicated for core build up and cementation of posts.
The game-changing dual-cure bulk fill composite just got even better with time saving across more procedures.
For more information visit evident.co.uk or Freephone 0808 1000 888