15 Feb 2023
bluem® Launches Pre-Filled Oral Gel Syringes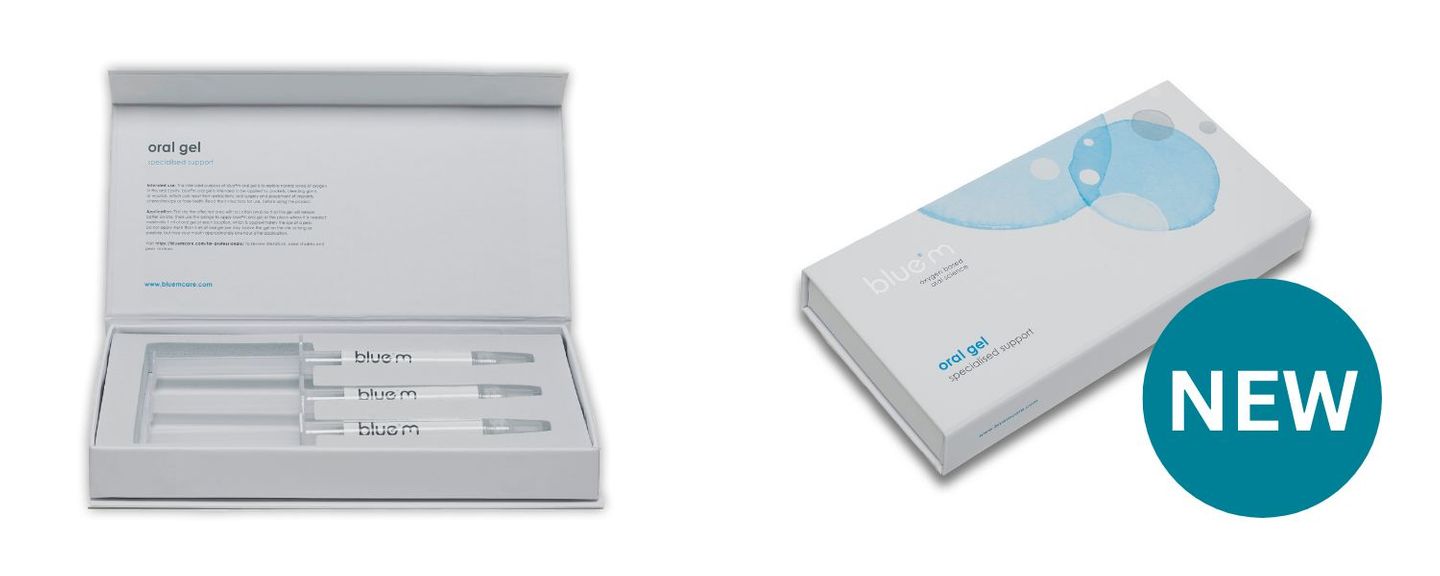 Swallow Dental is delighted to announce the launch of a brand-new product from oral health specialists, blue®m.
Pre-Filled Oral Gel Syringes are easy-to-handle syringes that each contain 3 ml of bluem® Oral Gel. These syringes are designed to make the Gel application process easier than ever before, allowing users to treat and heal their patients' oral health problems quickly and effectively without wasting a drop of bluem® Oral Gel.
What is bluem® Oral Gel?
bluem® Oral Gel is an oxygen-enriched medical product designed to restore oxygen levels in the mouth. Developed by bluem®'s expert team of implantologists, oral surgeons and dentists, the Gel can treat and heal oral conditions following extraction, oral surgery, chemotherapy or the placement of dental implants.
Once applied to the affected area, the Gel steadily releases oxygen; this helps to restore oxygen levels in the micro-environment to ensure a healthy oral cavity. bluem® Oral Gel is highly recommended for use on oral wounds and bleeding gums, and in gum pockets to prevent infection and rapidly increase healing.
These accelerated healing qualities make the Gel perfect for treating conditions such as oral mucositis, peri-implantitis and periodontitis.
How to Use bluem® Pre-Filled Oral Gel Syringes
bluem®'s new pre-filled syringes are quick to use and convenient to apply.
Begin by drying the affected area with a cotton swab; this allows the Oral Gel to stay in situ for as long as possible.
Use the pre-filled syringe to apply approximately 1 ml of Gel (about the size of a pea) to each affected area. Do not apply more than 5 ml of Gel per day.
Leave the Gel on the site for up to one hour before rinsing thoroughly.
Only once all the Gel has been applied, dispose of the used syringe.
Please note, bluem® Pre-Filled Oral Gel Syringes are for professional use only and should not be sold directly to patients.
What's in the Box?
Each kit contains three pre-filled syringes.
Also included are nine plastic tips to aid application.
Each kit is presented in a handy case with instructions for use and magnetic fastening.
When Can I Buy Pre-Filled Syringes?
bluem® Pre-Filled Oral Gel Syringes are available to buy now from Swallow Dental.